As you may or may not know, I am involved with local Greyhound Rescue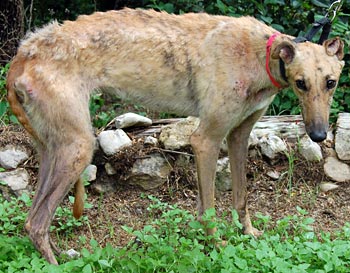 Recently our local Rescue organization was called in on a very
heartbreaking case.
This is from their web site:
On Thursday July 8th, 2010, a rescue of what was thought to be 14 greyhounds took place in south Ft. Worth. When Ft. Worth Animal Care & Control arrived to pick up the hounds, it was discovered that there were actually 28 hounds, desperately in need of help. They were living outdoors in crates stacked on top of each other with no food or water.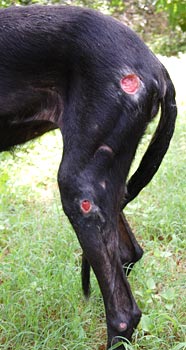 Greyhound rescue was contacted immediately. The dogs were in very poor condition. They were covered with ticks. They were bone thin and many had pressure sores all over their bodies.

Funds are desperately needed to help with the medical care of these hounds.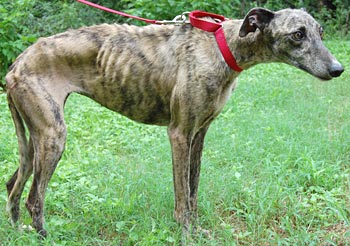 If you feel lead to help, they are accepting donations here to help with the care and rehabilitation of these animals. No amount is too small.

Of the eight hounds in GU's care: 8 tested positive for Ehrlichiosis, 5 for Anaplasmosis, 1 tested positive for Heartworms and all where loaded with intestinal parasites.

My heart breaks for these animals, but they are lucky to have been rescued before it was too late. GU will bring them back to good health and help them to find forever homes, but it's expensive. Please help.