My husband was looking through some OLD photo's looking for something in particular, and there it was, photo evidence of my lack of style in the 80's. Or maybe I should just say THE lack of style in the 80's. This is our first home (we lived there 20 years), just after we moved in and got it all furnished, in 1984.


No Screaming Allowed




Ugg, Peach Family room, Baby blue Bedroom, ruffly curtains, everything matchy matchy, what was I thinking?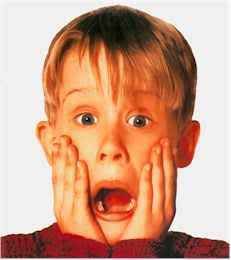 My pre-marriage contribution, Wicker


Roger's pre-marriage contribution, Chrome and Glass

Somewhere around 1993 I started to discover antiques, and went on a primitive binge. Then around the time we moved 2003 I discovered "JUNK" and we are where we are today. I'm so glad my style has evolved.
Now back to your regular scheduled programming.

Details of my Canton Finds



Old frame, Metal Florist Basket, Metal Candelabra, Metal vase, Wire Baskets, Wheels, Enamel Funnel, Door Hardware, metal flower wreath thing, Chicken Feeder with dividers
I also got some transit tokens, and Enid Collins Purse, and some colorful Christmas tree candle clips.


I'm loving that metal flower wreath, It's not old had a "made in china" sticker on the back, but was so pretty.